About Pump and Engineering Services
Our vision at Pump and Engineering Services is to provide a professional service to exceed our clients expectations.
We have the expertise in designing, supplying,installing, servicing and maintaining your pumping and water filtration system.
We are a Davey Water Pump service agent and we also sell and service all other leading brands of water pumps such as Onga, Davies, Lowara and Pentair. We service domestic, rural and lifestyle, farm and industrial, commercial, sports and recreation fields, irrigation and water treatment markets
We provide an after hours service and along with our expertise and knowledge we ensure our clients requirements are met.
Services we provide
Pump and Engineering Services has a range of services. From sales, design and installation,
to repairs and maintenance of water and filtration systems.
» Water pumps and water filtration equipment.
» Swimming pool pumps and filters.
» Consultancy and design of water systems.
» Horticulture and hydroponic growers - pumps and equipment.
» Commercial plant and machinery repairs and maintenance.
» Pump shed builds and relocation's.
» After hours service available.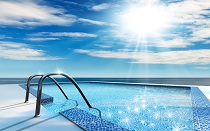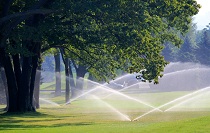 Our commitment to you

♦

Locally owned and operated

♦

Qualified service technicians

♦

Knowledgeable and trustworthy

♦

Professional, prompt service

♦

After hours service
Why choose Pump and Engineering Services
Combining the use of quality products, experienced service technicians and after hours service ensures your needs are met in an efficient and timely manner
We will liaise with you the customer, to arrange a suitable time to carry out the required project. We listen to our customers requirements and with our experience and expertise we ensure you get the best benefits from your water and pumping system.
If you feel we can be assistance, please feel free to call us on 0800 786 344 or submit your enquiry via the online contact form. We will promptly respond to your request.